Our Team
The team at Isaacs & Cole comprises:
Mark Isaacs
Partner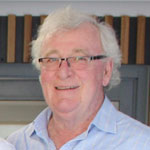 Partner / CA
Rhiannon
Manager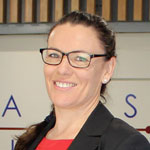 BCom / CA
Blake
Accountant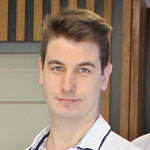 BAcc (FIN)
Aaron
Accountant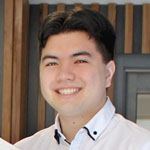 BAcc
Jacqui
Administration / BK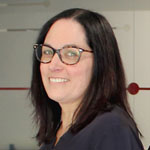 Cert 4 Accounting / JP
Leanne
Administration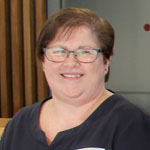 We are a small and dedicated team of six that are highly attentive to our clients' needs. Our Director, Mark Isaacs CA, began his accounting career in 1979 and has over 42 years in the accounting profession. He began Isaacs and Cole as a Northern Beaches based firm in 1994, and when he moved his family up to Lorne the Laurieton office was opened. He is a Chartered Accountant, Auditor and specialises in business advisory services. Mark spends his spare time on the family farm, watching F1 motor racing and test match cricket.
Rhiannon, the Manager, joined Isaacs and Cole in 1998 and has 23 years' experience in the accounting profession. She loves working with clients to manage their tax obligations and improving their businesses. Outside of the office, Rhiannon spends her time with her family and horses, and is a national horse riding champion.
Isaacs and Cole is based in Laurieton, which is situated on the Mid North Coast of NSW, about 30 minutes south of Port Macquarie and 45 minutes north of Taree. The Camden Haven is well known for the Brother Mountains – North, Middle and South. It is also well known for its extensive waterways and beautiful beaches juxtaposed by its substantial forest and green areas.
Our client base has grown and evolved over time and is now diverse in terms of geographic, demographic and industry representation. We advise clients from all walks of life, from those in established retail and wholesale businesses, to clients in start-up businesses, clients who consult, clients who invest, to clients planning their retirement. Many of our clients have been with us since our beginnings in 1994, and we have had the privilege of being part of every milestone in their lives, be it financial or personal.
Our Philosophy
We recognise that professional accountancy is about people; their aspirations, fears and achievements. Their past; their present; their future.
Our clients create the purpose for everything we do professionally. They provide our challenges and rewards. In meeting their challenges, our work environment becomes dynamic, full of enthusiasm, opportunity and enjoyment. These are things we value.
Our client relationships are built on trust, a vital ingredient, as we invariably deal with sensitive information when helping clients define, monitor and achieve their personal goals. The firm has served many clients for decades, and we enjoy and appreciate their continued patronage. At the same time we safeguard our independence so that our advice can be, and importantly, be seen to be, objective, relevant and timely.
We have two simple principles in our workplace
"if it's going to be, it's up to me; and
if in doubt, check it out."
These principles, in conjunction with our values, encourage team members to take responsibility and to engage in open discussions without fear or favour. We believe that this assists the team to maintain a dynamic work environment that can satisfy the various personal goals of members.
Our History
Our business was established in 1994 by Mark Isaacs and Steve Cole to bring the expertise and professionalism of a large accounting firm to businesses and individuals wanting a small firm feel. Our client base has grown rapidly since then and we now provide services to individuals, businesses and those planning their retirement.
We believe in going above and beyond for our clients, and we believe honesty and integrity is important to build and maintain relationships with clients. Teamwork and communication are used in conjunction with hard work to achieve the best outcomes for our clients. We also believe in continual improvement and ensure our staff maintain their skills and update their knowledge through regular attendance at webinars and seminars.
We are proud to be in our 27th year this year, and we look forward to building on relationships with existing clients as well as developing relationships with new clients. We especially look forward to seeing our clients succeed, however varied that measure of success may be.
Our Values
1. Respect & Trust:
We treat people with respect and seek to build trusted relationships both within our business and our clients.
2. Above and beyond:
We will do what it takes to support our clients with exceptional service.
3. Honesty & Integrity:
We act with integrity and honesty in the best interests of our clients.
4. Teamwork & Communication:
We work as a team to achieve the best outcomes for our clients, and strive to support this with meaningful and constructive two way communication.
5. Responsible Empowerment:
We are a team that empowers each other with the confidence and right to express our opinions and to learn through a process of continual improvement.

Unparalled knowledge and service
Unparalled knowledge and service. Always a pleasure dealing with the team at Isaacs & Cole
personalised services
I wanted to thank you for your support over the past 3 years and I look forward to working with you well into the future.
I value the personalised services your team provides as well as the open communication. You are up to date and consistent with any changes and regulations as shown throughout Covid-19. From the perspective of a new and small business, it is a relief to be able to trust Isaacs and Cole to manage my accounting and remind me when my BAS is due as well as providing business advice to ensure our doors stay open. Thank You.

Professional team to work with
Such a professional team to work with. I have worked with both Blake & Rhiannon. If anyone is seeking an accountant I would highly recommend Isaacs & Cole.

Extremely Professional and Friendly
We have been Clients of Mark & Rhiannon for more than 15 years. They have always had a great team of staff that is extremely professional and friendly There communication is exceptional and they always get the best results for our business

Invaluable To Our Success
The advice and guidance provided is both sound and supportive without being controlling or demeaning, and our relationship has been invaluable to the success of the business – doubling in size each year for the last three years.  I have not found a better accounting firm than Isaacs & Cole in 20years.
Group Chief Executive Officer, SABAR Technologies Pty Ltd
Refreshing Customer Service
Steve's incredible memory for detail of my financial and tax affairs along with his gentle and firm manner, sound recommendations and practical thinking make me feel as if I am his only client!  This is such a refreshing change from the 'normal' customer service out there! Keep it up Steve!
Master Mentor and Executive Coach, Eagle Achievements

Given Us Confidence
After thirteen years as business owners we've finally found an accounting firm that fill us with confidence. Thank you to Steve Cole, Kyah and the team at Isaacs & Cole – we are grateful to be in your very good hands.
Explore and Develop Childcare
Critically Competant
Initially I was not totally sure or convinced I needed this sort of planning service, but I couldn't have been more wrong.  I came away with clear scenarios and options on how I can manage and build my nest egg in the most tax effective manner, with financial projections for each scenario. Money well spent.
BA, LLB, MBA, JP, FAICD Chairman, The Scarborough Superannuation Fund