Our Team
The team at Isaacs & Cole comprises:
We are a small and dedicated team of six that are highly attentive to our clients' needs. Our Director, Mark Isaacs CA, began his accounting career in 1979 and has over 42 years in the accounting profession. He began Isaacs and Cole as a Northern Beaches based firm in 1994, and when he moved his family up to Lorne the Laurieton office was opened. He is a Chartered Accountant, Auditor and specialises in business advisory services. Mark spends his spare time on the family farm, watching F1 motor racing and test match cricket.
Rhiannon, the Manager, joined Isaacs and Cole in 1998 and has 23 years' experience in the accounting profession. She loves working with clients to manage their tax obligations and improving their businesses. Outside of the office, Rhiannon spends her time with her family and horses, and is a national horse riding champion.
Isaacs and Cole is based in Laurieton, which is situated on the Mid North Coast of NSW, about 30 minutes south of Port Macquarie and 45 minutes north of Taree. The Camden Haven is well known for the Brother Mountains – North, Middle and South. It is also well known for its extensive waterways and beautiful beaches juxtaposed by its substantial forest and green areas.
Our client base has grown and evolved over time and is now diverse in terms of geographic, demographic and industry representation. We advise clients from all walks of life, from those in established retail and wholesale businesses, to clients in start-up businesses, clients who consult, clients who invest, to clients planning their retirement. Many of our clients have been with us since our beginnings in 1994, and we have had the privilege of being part of every milestone in their lives, be it financial or personal.
Our Philosophy
We recognise that professional accountancy is about people; their aspirations, fears and achievements. Their past; their present; their future.
Our clients create the purpose for everything we do professionally. They provide our challenges and rewards. In meeting their challenges, our work environment becomes dynamic, full of enthusiasm, opportunity and enjoyment. These are things we value.
Our client relationships are built on trust, a vital ingredient, as we invariably deal with sensitive information when helping clients define, monitor and achieve their personal goals. The firm has served many clients for decades, and we enjoy and appreciate their continued patronage. At the same time we safeguard our independence so that our advice can be, and importantly, be seen to be, objective, relevant and timely.
We have two simple principles in our workplace
"if it's going to be, it's up to me; and
if in doubt, check it out."
These principles, in conjunction with our values, encourage team members to take responsibility and to engage in open discussions without fear or favour. We believe that this assists the team to maintain a dynamic work environment that can satisfy the various personal goals of members.
Our History
Our business was established in 1994 by Mark Isaacs and Steve Cole to bring the expertise and professionalism of a large accounting firm to businesses and individuals wanting a small firm feel. Our client base has grown rapidly since then and we now provide services to individuals, businesses and those planning their retirement.
We believe in going above and beyond for our clients, and we believe honesty and integrity is important to build and maintain relationships with clients. Teamwork and communication are used in conjunction with hard work to achieve the best outcomes for our clients. We also believe in continual improvement and ensure our staff maintain their skills and update their knowledge through regular attendance at webinars and seminars.
We are proud to be in our 27th year this year, and we look forward to building on relationships with existing clients as well as developing relationships with new clients. We especially look forward to seeing our clients succeed, however varied that measure of success may be.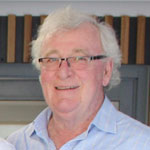 Mark Isaacs
With 40+ years as a principal, Mark is vastly experienced in anticipating and understanding the needs of his clients. Starting as a cadet in the Business Services sector of a "Big 8" firm, Mark learned that accountancy is about people, their aspirations, their plans and their fears. Mark says this dynamic drives him every day, as there is nothing more rewarding than helping clients and staff achieve their personal and professional goals "sharing their journeys".
Mark sits on a variety of Boards of Advice to assist clients address challenges faced by almost all small and medium businesses. Mark loves being involved at this level as it is "sharing the journey in the absolute sense".
Mark is an advocate for the development of our youth. Over the years he has had two of his cadets join him as partners in Isaacs & Cole and many more advance to Manager status. Mark is delighted that he now employs two talented graduates from Charles Sturt University Port Macquarie who attained their degrees without leaving home (unlike his own children). Mark sees opportunities in regional NSW to grow businesses thereby creating more opportunities for local young talent, another driver in Mark's business life.
Mark enjoys living the farm life in Lorne with his wife of 46 years. Being a sport lover, he enjoys watching F1 motor racing, cricket, football, tennis, golf….. in fact almost any sport. Having a farm gives Mark plenty to do when not otherwise occupied.
Rhiannon Isaacs
Manager of Isaacs & Cole, Rhiannon is also the daughter of Mark, and is following in his footsteps with a love for accountancy and business management.
Born in Manly and raised on the Northern Beaches of Sydney, then later relocating to the farm life in Lorne, Rhiannon decided she was going to become an accountant from an early age. She started her accounting career with a cadetship at Isaacs & Cole in Sydney in 1998 and now holds a Bachelor of Commerce, Majoring in Finance & Banking, Management Accounting and Business Law, and is a chartered accountant.
As an experienced accountant at Isaacs & Cole, Rhiannon is responsible for managing the processes within firm, training and supervision of her team, compliance and business services including tax.
Rhiannon's passions outside of her work are her family, friends…and her horses! Rhiannon is a talented dressage rider and competes at a National level. She also loves to be active and outdoors, enjoying tennis, running, paddle boarding and camping.  She is a bookworm and can easily get hooked into a good TV series.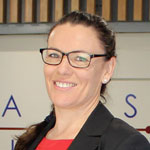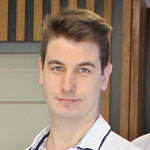 Blake Farnsworth
Born and raised in Sydney, Blake relocated with his family to Laurieton in 2007. Blake fell in love with accounting and decided to pursue a career where he could assist people in maintaining their finances.
In April 2019, and two years into his accounting degree at Charles Sturt University Port Macquarie, Blake joined the Isaacs & Cole team as an accounting cadet. Blake successfully completed his Bachelor of Accounting & Finance in January 2021.
Blake's area of expertise is preparation of accounts and tax returns for companies, trusts, partnerships and individuals. Blake has a keen interest also in business services, self-managed super fund administration and liaising with clients on their accounting needs. Blake is currently undertaking the CA program.
Blake is passionate about the share market and enjoys studying it's ups and downs. Outside of his work, Blake enjoys playing basketball and golf. The Isaacs & Cole team also enjoy Blake's charismatic personality!
Aaron Johnson
With a strong passion and ability in mathematics, together with an interest in business operations, Aaron's choice to become an accountant suited his strengths and skill-set to a tee.
Our newest member, Aaron joined the Isaacs & Cole accounting team in 2020 after completing Bachelor of Accounting at Charles Sturt University Port Macquarie.
Aaron's expertise includes the preparation of accounts, tax returns and BAS for companies, trusts, partnerships and individuals. Aaron is eager to grow his knowledge and is currently undertaking the CA program.
Part of a multicultural family, Aaron is a dual citizen of Australia and Japan. He was born in Western Australia and raised in North Queensland, now living in Bonny Hills. Outside of work, Aaron is a guitarist in a local band and an A-Grade tennis player.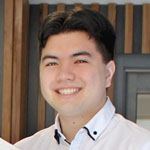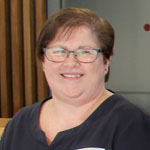 Leanne Head
Raised locally in Beechwood, Leanne spent some time in Sydney before returning to the area and joining Isaacs & Cole in 2004.
With an extensive background in administration, Leanne began her role at Isaacs & Cole as a receptionist and assistant. Since then, Leanne has developed a high level of knowledge and expertise in the business and is now our all-rounder being involved in bookkeeping, tax preparation and client care.
A valued member of the team, Leanne enjoys getting to know our clients and always provides meticulous, highly organised and professional service. Leanne's work ethic is second to none and she exudes loyalty, longevity and commitment.
"I love to relax with a good book or an old classic movie. I enjoy catching up with family and friends, watching Tennis and V8 motor racing."
Jacqui Hallett
Jacqui brings loyalty, commitment and so many laughs to the Isaacs & Cole team. Her bubbly personality and nature is an asset to the firm. She is a bundle of energy and enthusiasm with an eagle-eye for detail and organisation.
Jacqui's role centers around administration, she works closely with a number of clients for accounting support matters including Bookkeeping and BAS preparations. Jacqui has recently been the go to for our clients in relation to any Covid -19 assistance they may be eligible to receive and other such programs.
Jacqui joined the Isaacs & Cole team in 2017, she holds a Certificate IV in Accounting. Jacqui returned to the workforce after having children and a 14 year career in the Banking industry. Jacqui's enjoys the holistic way Isaacs & Cole look after and maintain their client relationships.
Jacqui is a dedicated Mum of four children and whilst life if busy she loves to spend her spare time with family and friends at the same time trying to fit in reading, cooking, good food and wine.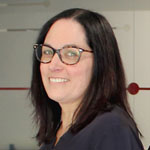 Our Values
1. Respect & Trust:
We treat people with respect and seek to build trusted relationships both within our business and our clients.
2. Above and beyond:
We will do what it takes to support our clients with exceptional service.
3. Honesty & Integrity:
We act with integrity and honesty in the best interests of our clients.
4. Teamwork & Communication:
We work as a team to achieve the best outcomes for our clients, and strive to support this with meaningful and constructive two way communication.
5. Responsible Empowerment:
We are a team that empowers each other with the confidence and right to express our opinions and to learn through a process of continual improvement.
Unparalled knowledge and service
Unparalled knowledge and service. Always a pleasure dealing with the team at Isaacs & Cole
Personalised Services
I wanted to thank you for your support over the past 3 years and I look forward to working with you well into the future.
I value the personalised services your team provides as well as the open communication. You are up to date and consistent with any changes and regulations as shown throughout Covid-19. From the perspective of a new and small business, it is a relief to be able to trust Isaacs and Cole to manage my accounting and remind me when my BAS is due as well as providing business advice to ensure our doors stay open. Thank You.
Professional team to work with
Such a professional team to work with. I have worked with both Blake & Rhiannon. If anyone is seeking an accountant I would highly recommend Isaacs & Cole.
Extremely Professional and Friendly
We have been Clients of Mark & Rhiannon for more than 15 years. They have always had a great team of staff that is extremely professional and friendly There communication is exceptional and they always get the best results for our business