Get in touch |
We're your professional, approachable accountant that gets results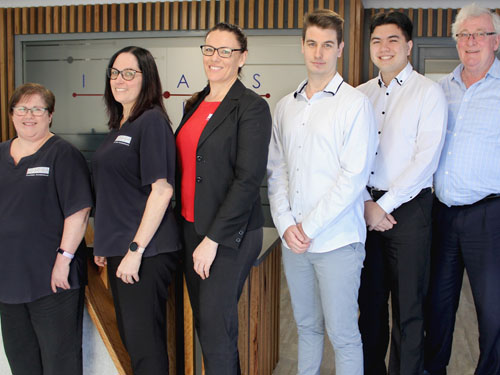 We believe in making a difference.
Isaacs & Cole is a chartered accounting firm that believes in making a positive difference to your financial success, security and well being. Our team provides traditional accounting and tax services but we are far from being traditional accountants.
We see our ultimate purpose as being providers of a complete range of advisory services that help you achieve your goals, no matter what stage of life you are in. And in order to truly make a difference, we recognise that it is important to understand your needs and circumstances, and to take more than the occasional walk in your shoes.
We are proud to be in our 29th year this year, and we look forward to building on relationships with existing clients as well as developing relationships with new clients. We especially look forward to seeing our clients succeed, however varied that measure of success may be.
Our team is experienced, motivated and passionate about what we do. Contact us today to discuss how we can help you.
Our Values
1. Respect & Trust:
We treat people with respect and seek to build trusted relationships both within our business and our clients.
2. Above and beyond:
We will do what it takes to support our clients with exceptional service.
3. Honesty & Integrity:
We act with integrity and honesty in the best interests of our clients.
4. Teamwork & Communication:
We work as a team to achieve the best outcomes for our clients, and strive to support this with meaningful and constructive two way communication.
5. Responsible Empowerment:
We are a team that empowers each other with the confidence and right to express our opinions and to learn through a process of continual improvement.